Probate & Estate Administration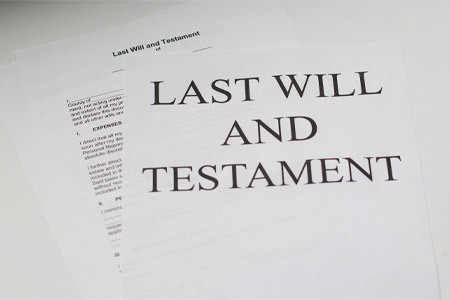 Probate is the court-supervised process for the orderly transfer of a decedent's assets to those who are entitled to receive them. In certain circumstances, an informal estate administration can be performed, but most of the time it is best to have a formal administration, which requires an attorney. If a Will has been created by the decedent, this will speed up and improve the probate process. However, if one was not created or is deemed as not valid, then the probate process can be lengthy and complex.
There are several terms that are used in the probate process that are important when dealing with estate administration. We have defined these terms below:
Administrator: the person (usually the spouse, domestic partner, or close relative) that the court appoints to manage the estate of person who dies without a Will. The administrator is also called the personal representative of the estate.
Beneficiary: a person who inherits property when there is a Will.
Decedent: the person who died.
Decedent's Estate: all real and personal property that a person owned at the time of death.
Executor: a person named in a Will and appointed by the court to carry out the decedent's wishes. The executor is also called the personal representative of the estate.
Heir: a person who inherits when there is no Will.
Intestate succession: the order of who inherits property when someone dies without a Will.
Living Trust: a trust set up during the life of a person to distribute money or property to another person or organization.
Personal Representative: the administrator or executor that the court appoints to manage the estate.
Probate: The court process for distributing a dead person's assets, paying debts owed by the dead person, and settling the financial affairs of people when they die.
Trust: an arrangement where property is given to someone to be held for the benefit of another person.
Will: a legal paper that lists a person's wishes about what will happen to his or her property after death.
The estate administration attorneys at Foley, Shannon, Powers and Rusch can help you with the creation of a will, estate administration, probate court issues, and more. Contact us today to review your estate case and help the process be smoother for the heirs and beneficiaries involved.