About Us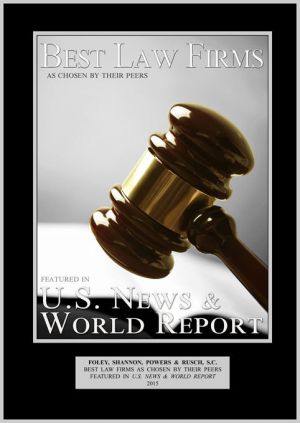 Since 1913 the founders of Foley, Shannon, Powers & Rusch S.C. began building client relationships with some of the most successful businesses and individuals in Racine. Over the years several partners joined our firm, creating the firm we are today.
In 1998, Coates, Dye, Foley & Shannon, S.C. joined forces with another well known Racine Law Firm, Constantine, Christensen & Krohn, S.C. That Firm also had deep Racine roots, founded by Charles M. Constantine, Einer Christensen, Thomas C. Krohn and Charles H. Constantine.
In 2004 Attorney Kenneth Rusch joined our legal team. In 2007 Attorney Thomas Krohn retired.
In 2010, Dye, Foley, Krohn & Shannon, S.C. relocated to a new larger location providing higher visibility and easier access for our clients.
In 2012, Foley, Shannon, Powers & Rusch, S.C. became the new firm's name. Attorney Bernard Powers and Attorney Eric Markusen joined the firm helping create a stronger legal team for your business and personal needs. With this addition we also added more space to our current offices.
In 2013, Attorney Devin M. Stasek joined the firm.